Weston Rotary Club was 100 years' old in October 2021. Covid prevented their sister club – Rotary Club of Delft Koningsveld in the Netherlands – from travelling to Weston for the celebrations. So they offered to contribute to a project in Weston instead.
Marian Barber, Supermare and member of the Weston Rotary Club, suggested that the Weston Marine Lake Mudlarks CIC would be a worthwhile recipient of the contribution.
Delft Rotary agreed.
A visit to Weston finally took place in early July, and they came to the Marine Lake to see all the hard work. Dredging is a familiar topic to them!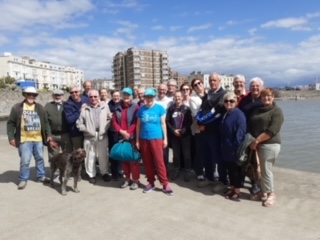 Here is a link to their website detailing their visit.
Delft Rotary donated €1,500 to Weston Rotary for the Marine Lake projects. This amounted to £1,235 and Weston Rotary agreed to make that up to £2,500.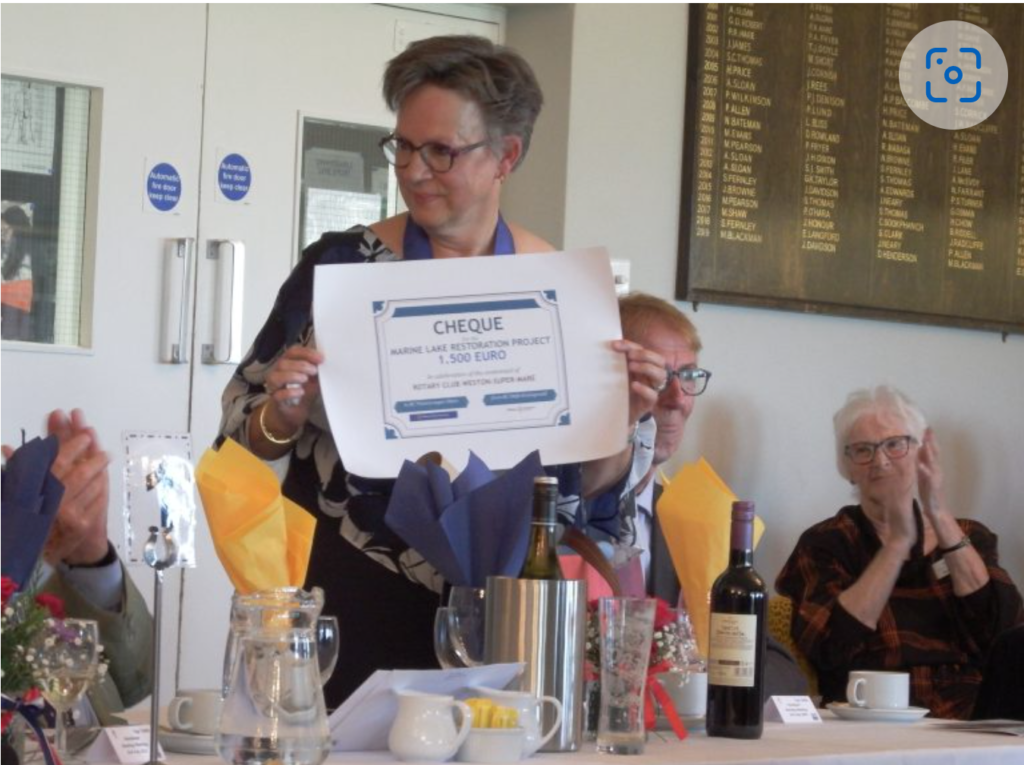 Some of this already handed on to the Marine Lake team to spend on the following:
A webcam for the lake which will livestream via our website (so you can see if the lake is overtopping or not) and how busy it is. This will include the annual app fees.
Advertising, hopefully at the Railway Station
Flags to show support from the Rotary Clubs
Thermometers